EXPLORE |
Top 3 Franchise Opportunities in Singapore in the Beauty and Personal Care Industry
Written by Amit Sharma, Community Development Manager
Beauty is a big business in Singapore.
The emphasis on the body and looking good is very prominent in Singapore for men and women and may seem like a national obsession.
According to Statista, Singapore's beauty and wellness industry amounts to US$1.14bn in 2023, and the market's largest segment is Personal Care, with a market volume of US$ 0.51bn in 2023. Driven in particular by the Cosmetics and Skin Care segments, the industry is expected to grow at 1.14 CAGR% (2023- 2027).
Beauty and Personal Care Market Growth and Potential
The Beauty & Personal Care market, presently at US$511.70m in 2023 is flourishing in Singapore and is one of the fastest-growing consumer markets.
Among the major for the exponential growth is the generational shift with young consumers entering the market and the high disposable income of Singaporeans.
The Singapore annual household income per capita is US$ 38,976.554, thus Singaporeans have the disposable income and are willing to spend it too on their body and looking good. The average wealth per adult is US$358,024 (S$ 483,575); Singapore is among the wealthiest cities in the world.
Additionally, the significant increase in affluent and wealthy individuals in Singapore due to the influx of family offices and fund management companies plays a major role in the growth of this industry.
The ultra-wealthy population is expected to grow the demographic segment of the ultra-wealthy population by almost 300% by 2026. Thus, there will likely be more millionaires in Singapore by 2030 than in the US, which helps propel Singapore's premium beauty and personal care industry in many ways.
According to a UOB survey of 2000 customers, women in Singapore spend approximately $300 monthly on beauty and wellness. Similarly, A survey on beauty consumer behaviour in Singapore in 2020 found that around 32 per cent of respondents stated that they mostly spent between 50 to 99 Singapore dollars every time they shop for beauty products.
The latest Global Wellness Summit report - 12 wellness trends for 2023 estimates that personal care and beauty will move to science-backed biotech beauty and multi-sensory experiences.
With more people spending time and money on wellness and personal care, investing in a premium beauty and wellness franchise opportunity in Singapore is a great option for entrepreneurs and investors.
Take control of your future and achieve your dream of becoming a beauty business owner!
If you love great skincare and want to make money while helping others look beautiful and achieve their best, a beauty franchise opportunity in Singapore is just what you need.
It allows you to reap the benefits of franchising, such as a proven business model, work-life balance, and a secure way to achieve quick ROI to build wealth.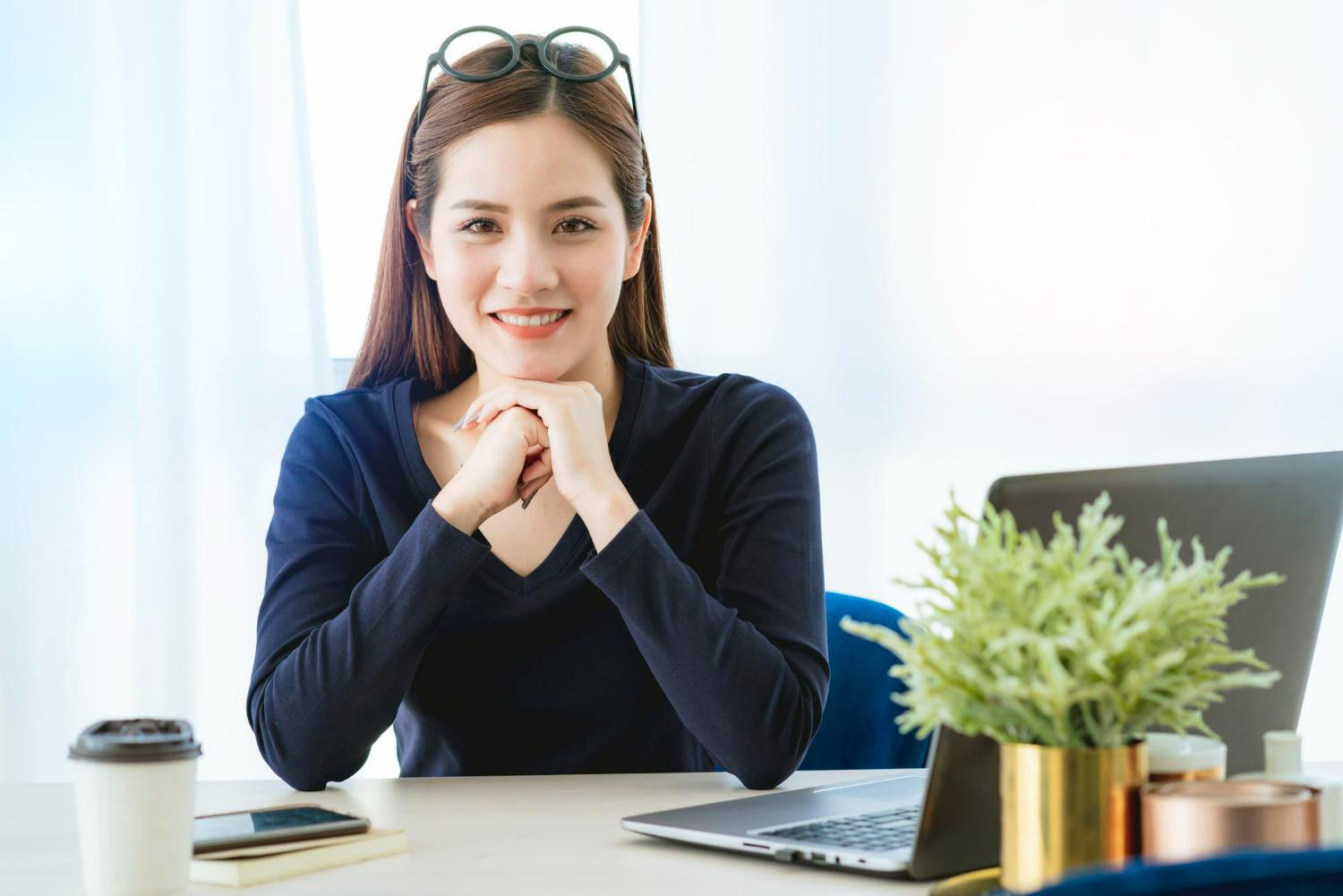 7 Reasons Why You Should Invest in Beauty and Personal Care Franchise Opportunities in Singapore
#1 Beauty Industry is flourishing in Singapore. It offers extensive potential for growth and overall brand loyalty.
#2 High-profit margin and relatively low-setup cost
#3 Increase in the disposable income of Singaporeans and a significant increase in the wealthy and ultra-wealthy demographic segment in Singapore.
#4 A manager can run it, allowing the franchise owner better flexibility and work-life balance.
#5 Recession-proof business
#6 High-repeat business. Mobile and e-commerce further allow you to expand services.
#7 The rise of technology in beauty procedures and the demand for multi-sensory experiences in premium personal care assure you higher ROI.
Top 3 Franchise Opportunities in Singapore in the Beauty and Personal Care Industry 2023
The beauty and personal care franchise industry covers a range of services, including skin care, hair care, makeup, body/ facial waxing, nail care, massage therapy, and spa and wellness services.
Consumers increasingly seek high-quality and convenient services and multi-sensory experiences, making the beauty and personal care industry an attractive franchise opportunity for entrepreneurs.
Furthermore, e-commerce and social media growth has made it easier for beauty and personal care franchises to reach a wider audience and expand their business. Here's a list of the best-in-class health and beauty franchises that are top-rated in franchisee satisfaction and assure high ROI.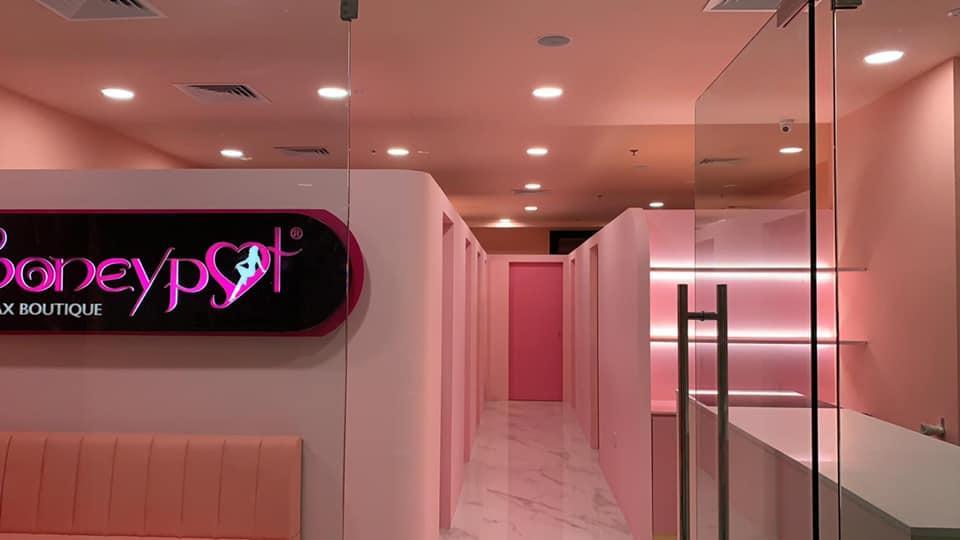 Honeypot Wax Boutique
Honeypot Wax Boutique is a multiple award-winning wax salon from Singapore.
The intimate boudoir-like wax boutique is designed as an indulgent and luxurious experience for women. Famed for its exceptional service as well as its own unique blend of in-house wax, Honeypot has over the years won several high-profile industry awards, including:
Best of Singapore Tatler 2010-2022
Best Brazilian Wax 2008 - Cozycot Holy Grail Award 2008
Brazilian Waxing Salon Winner 2007 - SimplyHer Smart Shoppers Award
No. 1 pick for Brazilian Wax" by Timeout Magazine
Best Brazilian Wax 2006" by Cleo Magazine
Honeypot stands out for its professionally trained team of wax therapists, exceptional service, award-winning waxing experiences in a hygienic and hip environment and intimate Boudoir-inspired sensual ambience.
HoneyPot Franchise Invesment
| | |
| --- | --- |
| Investment Required | USD 150,000 |
| Outlet Size | Min. 50.0 Sqm |
| Franchise Term | 5 year(s) |
| Royalty | 5.0% |
| Preferred Franchise Location | Singapore, Indonesia, Thailand, Vietnam, Myanmar, Cambodia, Philippines |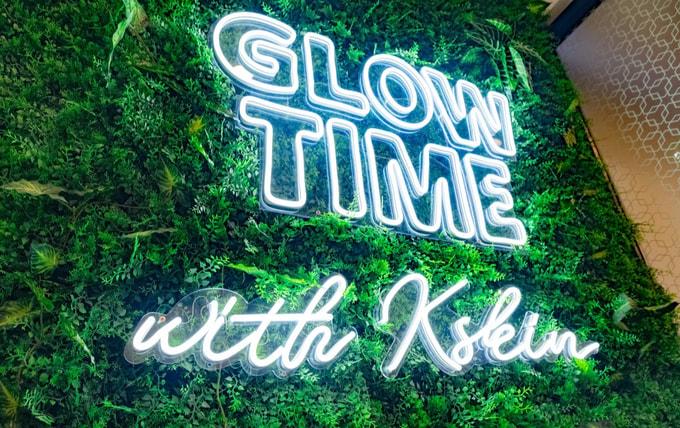 Kskin Facial
Kskin is a "Korean Express Facial" established in Singapore in 2020. It is a profitable, fast-growing facial & skincare franchise which provides customers with fast but highly effective and efficient facial treatments at an affordable price.
Its business model does not require any prior industry experience and is a great choice for anybody looking to venture into the beauty industry. As one of Singapore's fastest-growing franchises, Kskin has many satisfied and returning customers. Kskin has recently won the overall skin category in the SWAS Award for 2022/2023.
Kskin, a KC Group of Companies brand, provides franchise partners with the tools, support and knowledge to operate the business easily.
Their team will guide and support you throughout setting up your store, including training, operations, marketing, HR, a comprehensive manual and an opening marketing campaign. The ongoing support to franchise partners ensures you enjoy a rewarding career as a Kskin franchise owner.
Kskin Franchise Invesment Details
| | |
| --- | --- |
| Investment Required | USD$ 100,000 - USD$ 200,000 |
| Preferred Franchise Location | China, Thailand, Taiwan, South Korea, Singapore, Philippines, Malaysia, Hong Kong, Japan, Indonesia, India, Worldwide |

Radiant Waxing
Radiant waxing was created in 2010 by founder Debi Lane.
Radiant waxing is a waxing spa that offers personal care through waxing procedures and pre-and post-waxing care and sells at-home products, all provided in a chic environment.
Appealing to affluent female consumers, the Radiant Waxing brand is part of a global market projected to grow to over $12B by 2025.
As part of the international WellBiz Brands, Inc., which also owns Drybar, Amazing Lash studios, Radiant Waxing provides support at every step.
This includes help with site selection, lease, construction, and design services. It provides pre-opening and ongoing training and assistance and marketing, operations, and recruitment support.
As a Radiant waxing franchisee, you receive a complete business model with all the tools you need to be up and running in a way that's organized and established (and fun).
Radiant Waxing Franchise Invesment Details
| | |
| --- | --- |
| Investment Required | $362,693 to $537,783 |
| Royalty | 6% |
| Preferred Franchise Location | Singapore |
Ready for A Franchise Career Makeover?
The world is changing fast, and there has never been a better time to take the leap to make your entrepreneurial dreams come true!
The global beauty & personal care market amounts to US$571.10bn in 2023 and is expected to grow annually by 3.80% (CAGR 2023-2027). The market's largest segment is Personal care, with a market volume of US$253.30bn in 2023.
Various market research reports project that beauty and personal care spending will top $784.6 billion by 2027.
Top Franchise Asia can help accelerate your growth and journey by connecting you with each of these franchise brands and thousands of others by handholding you every step of the way.
With Singapore's leading franchise experts and consultants leading the franchise community, we skyrocket your dreams as the destination for franchising success. Contact us today and reach out to on enquiries@topfranchiseasia.com to get started.
You Might Also Like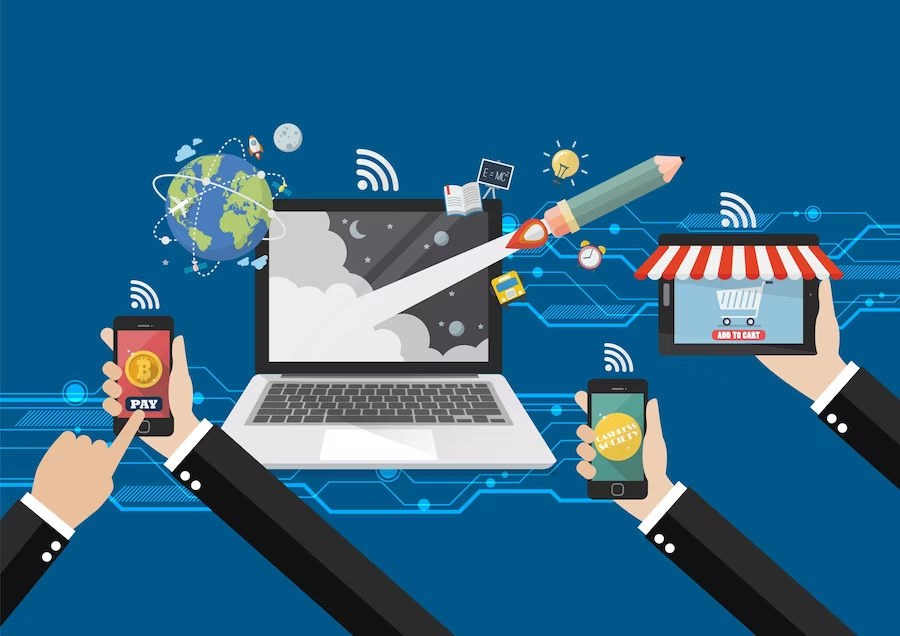 EXPLORE | October 10, 2023
The Impact of Technology on Franchising in Asia
Asia is one of the fastest-growing economic regions in the world, and the franchisi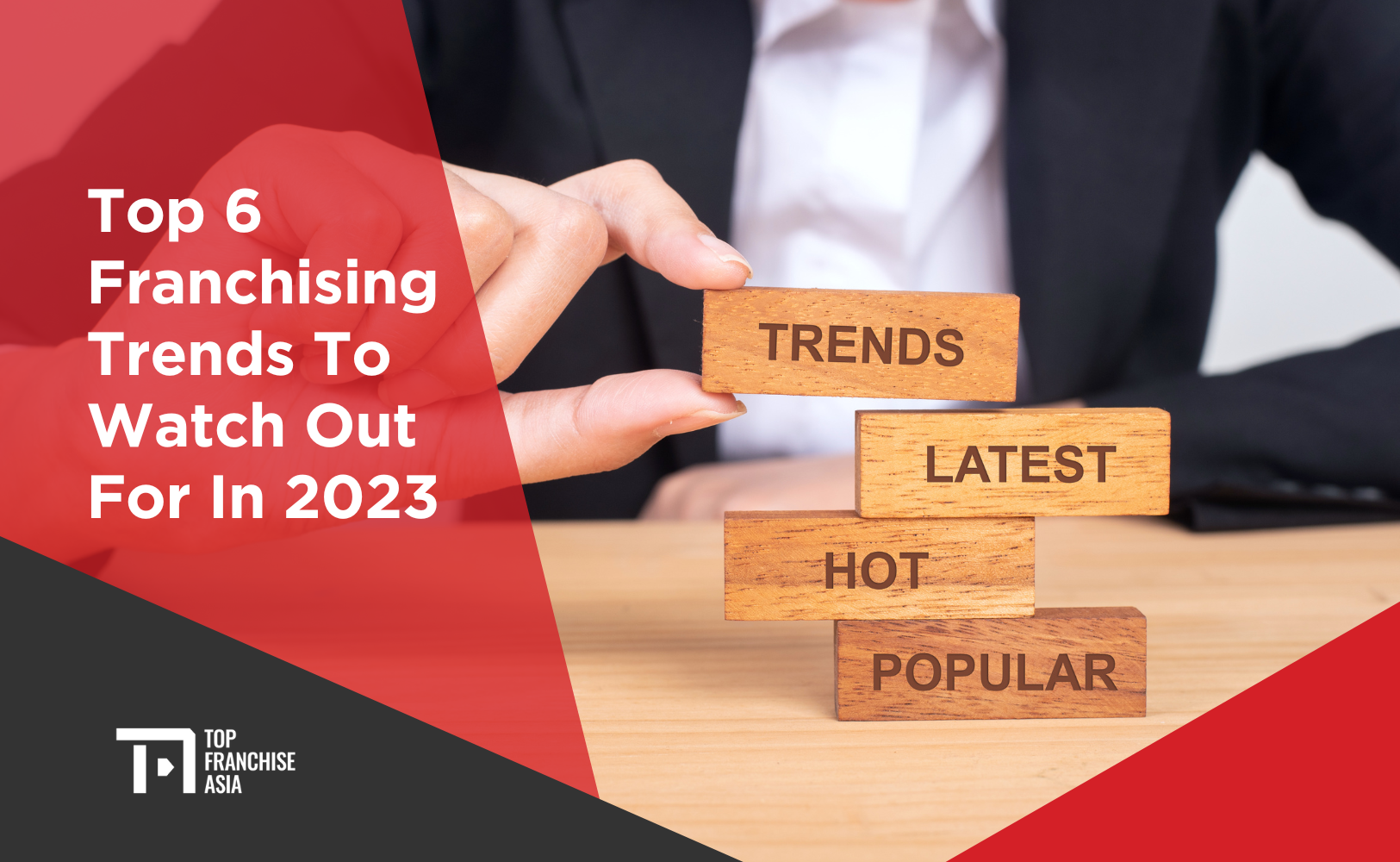 EXPLORE | April 12, 2023
Top 6 Franchising Trends To Watch Out For In 2023
Get ahead in the franchising game with our latest blog! Discover the top 6 trends to watch out for in 2023 and stay ahead of the competition in the dynamic world of franchising.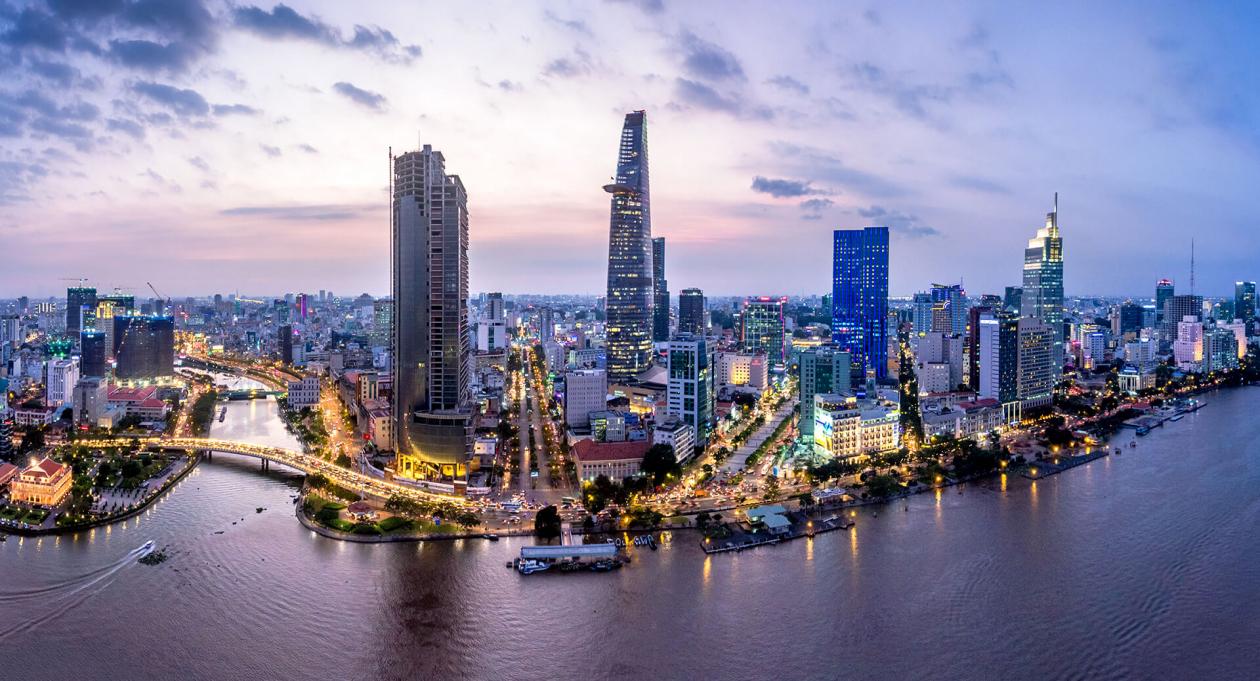 EXPLORE | April 4, 2023
Vietnam Remains Favoured Destination for Global Investors - Latest 2023 Report
The Vietnam Innovation and Technology Investment Report 2023 reveals that Vietnam continues to be a preferred destination for investors.
Latest on TFA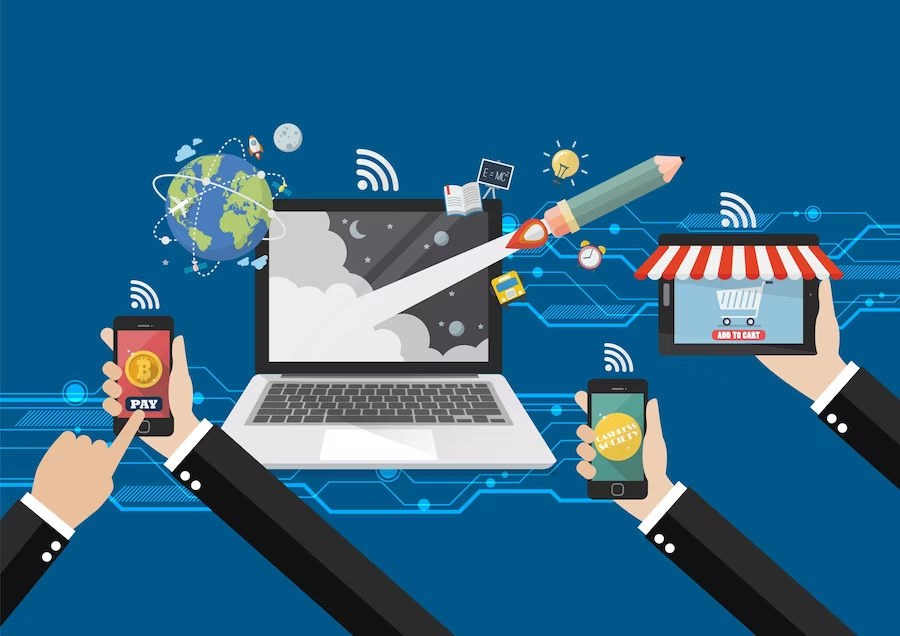 EXPLORE | October 10, 2023
The Impact of Technology on Franchising in Asia
Asia is one of the fastest-growing economic regions in the world, and the franchisi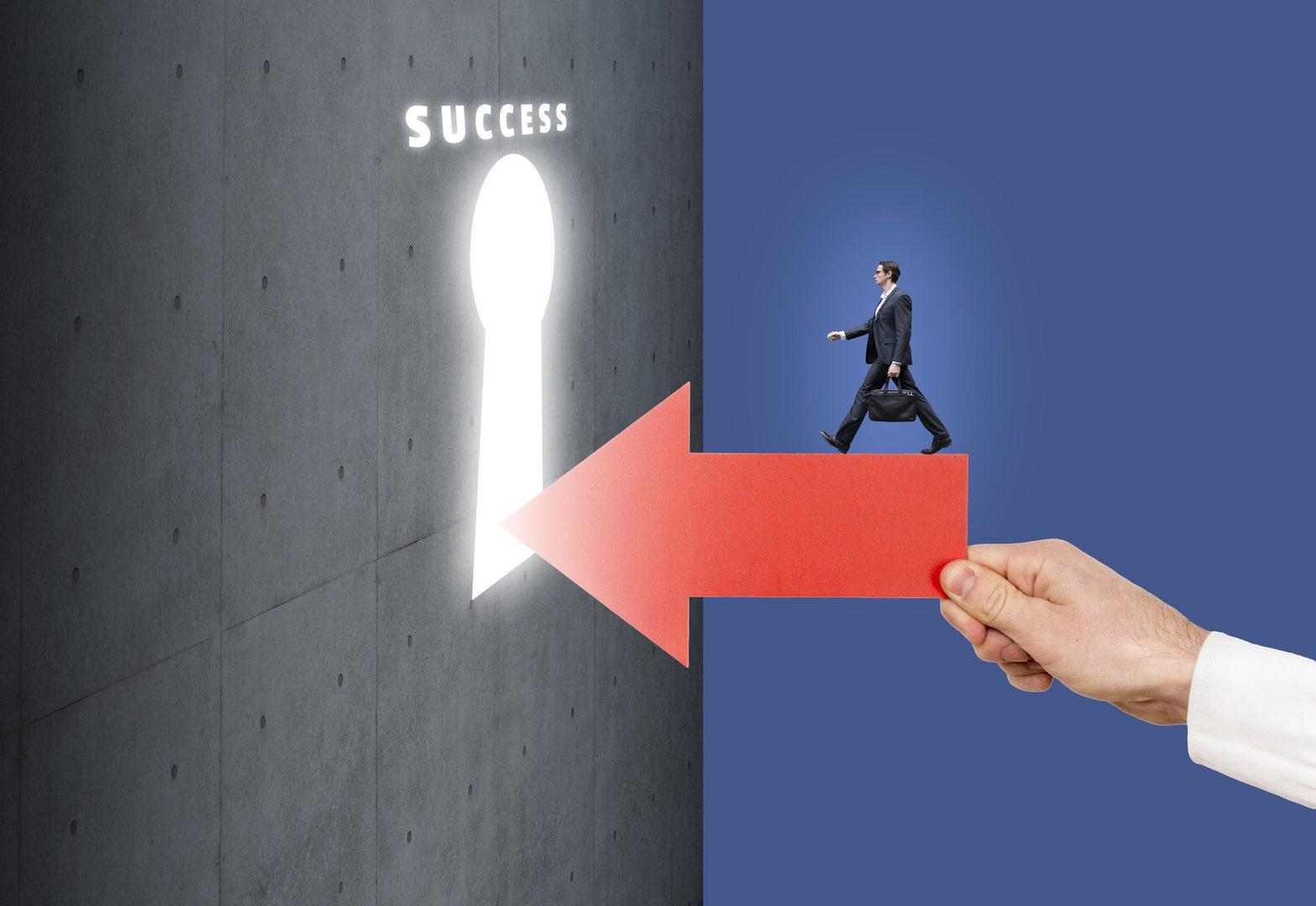 SPOTLIGHT | September 11, 2023
How to Choose the Right Franchise in Singapore
Franchising is a popular business model in Singapore, and for good reason. It allows entrepreneurs to own their businesses while benefiting from the support and resources of a larger brand.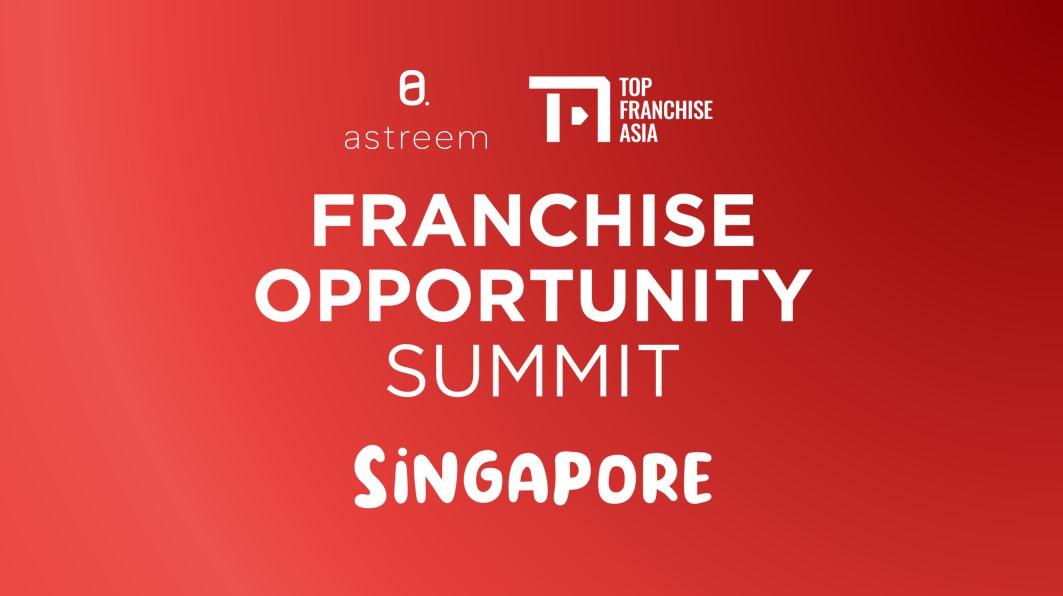 SUCCESS | August 30, 2023
Franchise Opportunity Summit: A Platform for Franchising Success
Astreem Consulting, a prominent franchise consulting firm and Top Franchise Asia took part in FLAsia 2023. The event was held from 17-19 August at Marina Bay Sands Convention Centre in Singapore.